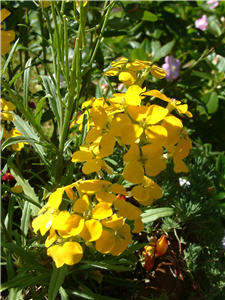 Basic Salt Lake City Watering Information
What Time of Day Should I Water?
In Salt Lake City we recommend that when watering with spray-type heads, water between 10 pm and 8 am. Watering early in the morning generally means relatively low wind conditions and less water lost to evaporation. Watering with low-volume drip systems may occur at any time.
How Long Should I Water?
In Salt Lake City, clay loam soils are common. In many cases running an irrigation system on a lawn for more than ten minutes will result in runoff. Heavy clay soils or compacted soils may experience run-off after as little as five to eight minutes. See Sample Irrigation Schedules for more precise run times and for information on the cycle/soak method to reduce water run-off.
How Often Should I Water?
If watering trees, shrubs, perennials, and other plants, see the Sample Irrigation Schedules.
For turf, follow the general guidelines below, or see the Sample Irrigation Schedules. Remember to change the frequency of the watering events as the season changes; the duration of the cycle always remains the same.
SUMMER
(June 1 – August 31)
NO MORE THAN
3 TIMES PER WEEK
FALL
(September 1 – October 31)
ONCE EVERY WEEK TO TWO WEEKS
SPRING
(March 1 – May 31)
ONCE EVERY WEEK TO 10 DAYS
WINTER
(November 1 – February 28/29)
Turf does not need watering during this time. In exceptionally dry winters, evergreens and other trees may need watering once a month.
Next - General Tips